BIOGRAPHY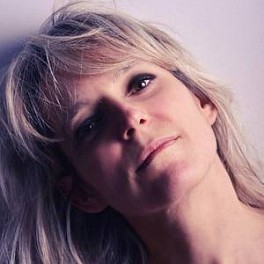 Muriel Napoli
Self-taught painter, residing in Marseilles, France

Solo exhibitions
2015
Laute Gallery, Rennes.

2014
Art Actuel – Paris 8ème

2013
La ralentie Gallery , Paris.

2011
Françoise Estran Gallery, Marseille

2009
Cimaise Gallery, Genève (CH)

2008
House of the heritage, Six-fours
Freud Gallery, Londres (GB)
Farinelli Gallery, Biot
Cultural space, Marseille

2007
Rancilio Gallery , Saint Mandrier-sur-mer
Cultural centre, Antibes
Olivier Gallery, Ollioules
La Poissonnerie, Marseille

2006
City hall, Toulon
Cultural centre, la Ciotât


Group Exhibitions
2019
Lanoue Gallery, Boston, MA

2017
Lanoue Gallery, Boston, MA

2016
Artbank at Beijing China exhibition center - Chine
Carré d'artistes - Berlin

2015
Laute Gallery , Rennes

2014
l'Arrivage Gallery, Troyes
The Métamorphozes Gallery, Valaire

2013
Art Traffik, Paris 8ème,
Galerie Colette Clavreul, place des Vosges, Paris
Artothèque Antonin Artaud, Marseille
Arts pluriels Gallery , Nantes
La Predelle Gallery , Mersuay
Laute Gallery, Rennes
Eclat d'Art Gallery , Colmar

2012
La Predelle Gallery Besançon
Laute Gallery , Rennes
Sens Intérieur Gallery, Port Cogolin
Eclat d'Art Gallery, Colmar
Lombards Gallery, Mougins

2011
Propos d'artistes, Domaine St Hilaire
Laute Gallery, Rennes
Sens Intérieur Gallery , Port Cogolin
Eclat d'art Gallery , Colmar
Lombards Gallery , Mougins
Theater Toursky, Marseille

2010
Éclat d'Art Gallery, Colmar
Lombards Gallery, Mougins
Open Art Gallery, Dijon

2009
Cuadro Gallery, Dubaï (UAE)

2007
Fort of Eguillette, la Seyne-sur-mer
Space Inove, Avignon
Casino, Hyères

2005
Jouvène Gallery , Marseille

Art fair
2015 - FIAAC - International Fair - Art Actuel Pouilly Fumé
- Week-ends of the chapel – Josselin
- Arts Vagabonds - Lauragais
2014 - International Fair - Matera – Italie
2013 - Art Circuit, Avignon
2012 - MIAC, PULS'ART, Le Mans
- Base'art, Fréjus

Other
2015 Illustration of poems of Colette Thèvenet, Musimot
2014 Illustration literary review, RECLAMS
2012 Aralya

Artist Statement
What is found in my pictures is nature's ability to change independently of the action of humanity, from its origins to today. The formation of the oceans, the origin of water on Earth, sedimentation, fire, magma, formation of coal, of planets, accretion, geological phenomenon ...I mix organic, mineral, the elements and various displays of these elements. I eliminate, as much as possible, everything that humanity has added to the world, all the changes introduced, everything which is artificial. My work tends to connect the world to beings and things, to form a whole, an entirety.
Excerps from an interview with the Artaudèque Antonin Artaud
Antonin Artaud Artothèque : Your current work is generally abstraction, but figuration sometimes seems to introduce quietly. Can you enlighten us on this point?
Muriel Napoli: I never have the project a priori to represent a flower, for example. I work instinctively, I let the forms emerge gradually. I put the canvases horizontally, which allows me to work with very fluent materials without fear of drips, and to favor large gestures. It's my whole body that's moving when I'm painting. Then, indeed, identifiable sometimes appear, forms that often evoke the plant world. What is more generally found in my paintings is the ability of nature to transform itself independently of the action of man, of the origin to the present day. Formation of the oceans, origin of water on earth, sedimentation, fire, magma, formation of coal, planets, accretion, geological phenomena .... I eliminate as much as possible what man has added to the world, all the transformations brought by him, which is artificial. But the representation of this or that thing is never a conscious goal. The meaning of my work, in my opinion, lies elsewhere than in figuration in the classical sense of the term.
AAA: If you were told that your work has a decorative value, how would you react?
The idea of ??decoration is associated with a certain superficiality, an immediate seduction. I hope my work has a deeper impact. My ambition is to lead the viewer to think, to meditate, perhaps to dream. It is difficult to verbalize it, but let's say that for me painting is a search, an attempt to connect things and beings to the world, to the universe. I try more and more to go to the essential, to eliminate what seems to me superfluous, or too directly attractive. By tending to asceticism I try to gain power, in depth.

AAA: Is it from this perspective that the color disappeared from your work?No doubt, even if it has not completely disappeared since I use the blue discreetly. But it is true that the choice of black and white is a search for sobriety and density.
AAA: Your works often seem to be doing, in a state of instability. When do you judge that a painting is finished?
It is only afterwards that I make a judgment, according to criteria which are besides impossible to formalize precisely. My creation is instinctive, and the sorting that I do among my works is no less so. Some works "work" and others do not. I destroy those belonging to the second category, to keep only the tables that really correspond to what I'm looking for.
AAA: If you had to relate to a long history of art, what reference would you quote?
I am sensitive to the work of Jean Miotte, for example. But to go further, I feel some affinities with Caspard David Friedrich and Caravaggio. I admire in him the power expressed in chiaroscuro, in dialogue and the struggle between darkness and light.
AAA: As an artist, does it seem useful to you to talk about your work, to comment on it?
While I am interested in theories of art, I try to keep a too conceptual, too speculative approach at bay. I have the impression that it could harm the spontaneous and instinctive character of my creation. Talking about my painting seems a little shameless, as if I had to reveal things that are intimacy. In addition, I also want to preserve the intimacy of the viewer, that of his reaction to my works. I do not want to give keys to interpretation, to impose a way of perceiving my work. On the contrary, it seems to me essential to open multiple modes of perception and reading. I am always pleasantly surprised to note the multiplicity of emotions aroused by my painting, which can range from a form of cosmological anxiety to the most total appeasement.